The Mercedes-Benz S Class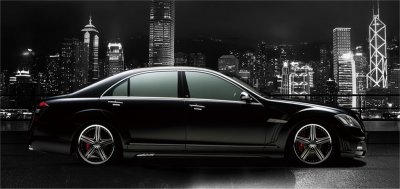 The Occasion
The chauffeur driven Mercedes-Benz S Class is perfect for busy professionals, and private clients who require the best, or just for that special occasion that requires an extra touch of elegance.
The Style
The sleek, stylish and sophisticated design offers the very highest levels of comfort and luxury, combined with its elegant craftsmanship and flowing lines the S Class is particularly suited for the executive traveller.
The Journey
Thanks to the innovative and generously proportioned interior you can rest assured that your completed jouney will leave you relaxed and ready to go.
You can look forward to:
Leather Seats
Air Conditioning
TV & DVD Player
Hot and Cold Seats
Privacy Blinds
ABS Brakes
Multipoint Airbags
Long Wheel Base for extra legroom
The Cabin
First-class materials and soft accent lighting create an elegant interior ambience that's as good as it gets couple that with the air-suspension and the result is a journey that is extremely comfortable on any surface.
The double-glazing and generous sound proofing reduce road and engine noise to virtually nothing enhancing the experience and the quality of the multi-speaker stereo system.
The Safety
Uncompromising in its engineering and specifications, the new Mercedes-Benz S Class has some of the most advanced safety features ever fitted to a mainstream production car.
With 12 airbags and a pre-collision system that adjusts seats and tensioners when it anticipates an unavoidable crash, passenger safety has never been better.